WWW.IVYLEAGUELIFESTYLE.COM Find Your Dream University.
This error message is only visible to WordPress admins
Error: API requests are being delayed for this account. New posts will not be retrieved.
Log in as an administrator and view the Instagram Feed settings page for more details.
Below you will find our Ivy League Campus Rankings. These rankings were contested internally between many members of our team. Ultimately this was our final list, but we welcome your feedback to your insights about how you see your campus as it compares to our rankings. Check out the stats and find out what life's really like at each school, with ivy league student reviews. Plus, find acceptance rate and SAT composite by school.
#8: Brown University
Acceptance rate: 8%
SAT composite: 1400-1570
Brown University is found in Providence, Rhode Island. Not the worst city in America, but it is not exactly a major urban hub that would be ideal for a school to be located in.
In fact, the only reason many of its students have ever been to Providence is because that is where the school is located. The school is the draw, not the location. That is why many who have a choice of Ivy League schools will not go to Brown.
You can go to Ivy League schools in major cities like New York Philadelphia, or Boston, or go to ones with excellent scenic views such as Princeton or Cornell. Overall Brown University just does not have enough in terms of majestic scenery, urban appeal, or historic tradition to make it stand out in comparison with other Ivy League campuses.
This error message is only visible to WordPress admins
Error: API requests are being delayed for this account. New posts will not be retrieved.
Log in as an administrator and view the Instagram Feed settings page for more details.
#7 Yale University
Acceptance rate: 7%
SAT composite: 1460-1580
Yale is plagued by the fact that it is in New Haven, Connecticut. Much like Brown being in Providence, this is not an ideal landing spot for any youthful Ivy Leaguer looking to experience the big city, or a beautiful scenic view beyond campus.
However the Gothic architecture has allowed for many to tout this school for having some of the most beautiful buildings of any campus nationwide.
If you do not think so, take a look at Connecticut Hall which was actually built with a Georgian Style:
Yale's campus is beautiful on the inside, but unfortunately the location downgrades Yale underneath its many of its competitors.
#6 Dartmouth College
Acceptance rate: 10%
SAT Composite: 1430-1560
The architecture providing structure for most buildings on campus is classified as Georgian. A noted feature of this campus is the greenery stemming from the beautiful landscape made up of a scope of trees that provide a background justifying the nickname for Dartmouth as the "The Green". By happenstance the university also has a large area officially named "The green". "The green" is the epicenter of the campus providing a common area where students enjoy festivities ranging from bonfires to Christmas trees to concerts.
Overall Dartmouth is a pristine piece of property in the middle of New Hampshire. However their setting being in New Hampshire limits the students' ability to ingratiate themselves in an urban area such as high ranked schools like Penn or Harvard. Additionally the campus, although beautiful, is just not as majestic, large, or historical as Cornell or Princeton.
Can you solve the lemonade crossword?
#5: University of Pennsylvania
Acceptance rate: 9%
SAT composite: 1420-1560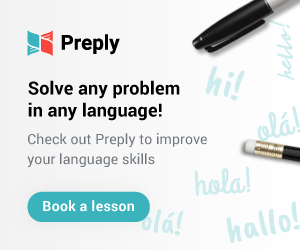 Although it is in the heart of a major metropolitan city this campus is in the bottom half of all the Ivy League schools for a few different reasons. First, the fact that it is in the heart of a city makes it feel congested and difficult to navigate at times. Second, the student dorms with massive satellites at the top are not exactly the most luxurious. Third, this university neighbors one of the most crime ridden neighborhoods in all of the country, West Philadelphia.
In West Philadelphia born and raised on the playground at Penn is where I spent most of my days!
I hope so because if you go anywhere else West of the University you are venturing into no man's land, and because of its proximity Penn is in fact the most crime ridden campus in all of Philadelphia according to Billy Penn. However the proximity to the heart of Philadelphia certainly is a major pro with party ready undergraduates looking to experience a major city's nightlife.
Overall Penn's location is both a positive and a negative, which ultimately demotes its campus to the bottom half of the whole Ivy League.
#4 Columbia University
Acceptance rate: 7%
SAT composite: 1410-1570
New York is known as the city which never sleeps. This is also true for the urbanite students who occupy the campus of Columbia University. These students get to enjoy all of the amenities and opportunities from living in the greatest city in the world. Columbia's campus is the smallest of all of the Ivy League schools with 32 acres of property, but it is some of the mostprized real estate in the world as it sits on the edge of the Upper West Side.
Many Ivy League students are anticipating and working to one day live in New York within the financial sector, or launching their own brand or company, but Columbia's students get to enjoy the landscape of New York immediately as undergraduates. Also not to be outdone by Cornell, Columbia University boasts more than a handful of buildings on the National Register of Historic Places.
Take one stroll down "the steps" found within Columbia University's campus, and you will see how beautiful of a campus it really is.
#3 Princeton University
Acceptance rate: 6%
SAT composite: 1430-1570
This campus' most historic building, Nassau Hall, actually predates the start of the American civilization. In fact British troops once occupied it during the Revolutionary War.
Aside from that Princeton is also found on the scenic Lake Carnegie in the affluent suburbs of New Jersey. Additionally Princeton's campus is the largest of all of the Ivy League schools with over 500 acres of property. Princeton University also finds itself comfortably located between both Philadelphia and New York City while still providing the majestic scenery that can only be offered from schools outside of the urban setting.
Princeton's unique combination of historical significance, large space, beautiful scenery, and convenient location land itself the number three spot on our list.
#2: Cornell University
Acceptance rate: 13%
Sat Composite: 1390-1550
Do not hold the fact that Cornell is found in Ithaca, New York against it. This campus overlooks the beautiful Cayuga Lake as seen below and has six building on the National Register of Historic Places paired with a 2,800 acre botanical garden.To say this campus is scenic is to actually sell it short.
NOW READ: 10 Places that Prove Cornell is the Prettiest
Overall Cornell is not at the top spot because it is simply not in an urban hub which draws many students interest. However if one is looking for a secluded campus filled with history, and character than Cornell is certainly head and shoulders above most of the competition.
#1 Harvard University
Acceptance rate: 5%
SAT composite: 1460-1590
When you have the largest endowment of any university in the world it may be easier to ensure that your campus sets itself apart from everyone else's. However it's not just the money which Harvard has put into the campus, but the historical prestige surrounding each building. One example is Server Hall which has been called by some as their "favorite building in America" because of its beauty.The prestige of Harvard is not limited from the buildings, but other magnificent areas like Harvard Yard. Harvard Yard is the heart and soul of the University where the most gorgeous views can be found, and the most prestigious figures like the dean as well as president of the university locate their offices.
Nearby neighbor's campus, MIT, pales in comparison to Harvard's campus. The housing structure allows for a more structured system for social connection between all undergrads, and the setting for the different houses to compete with each other. Harvard has been established as an absolutely influential part of Boston by becoming the backbone of the northern suburbs just outside of Boston. It is the best parts of Penn ingratiating themselves inside the Philadelphia community without any of the crime problems which Quaker nation struggles with. Additionally the University allows students to enjoy a majestic campus experience within the confines of the campus, but also allow for the students to dive into the wonderful nightlife at the heart of Boston.
Don't forget to share, like, and follow us!
Now read: 10 College Memes That Students Will Understand